Regular service of a mechanical watch
Stage 1
Diagnostics by a watchmaker
Diagnostics form an integral preliminary step of any repair. The condition of the surface of the watch and its parameters are analysed. This allows us to respond to your needs while maintaining the highest quality of our services.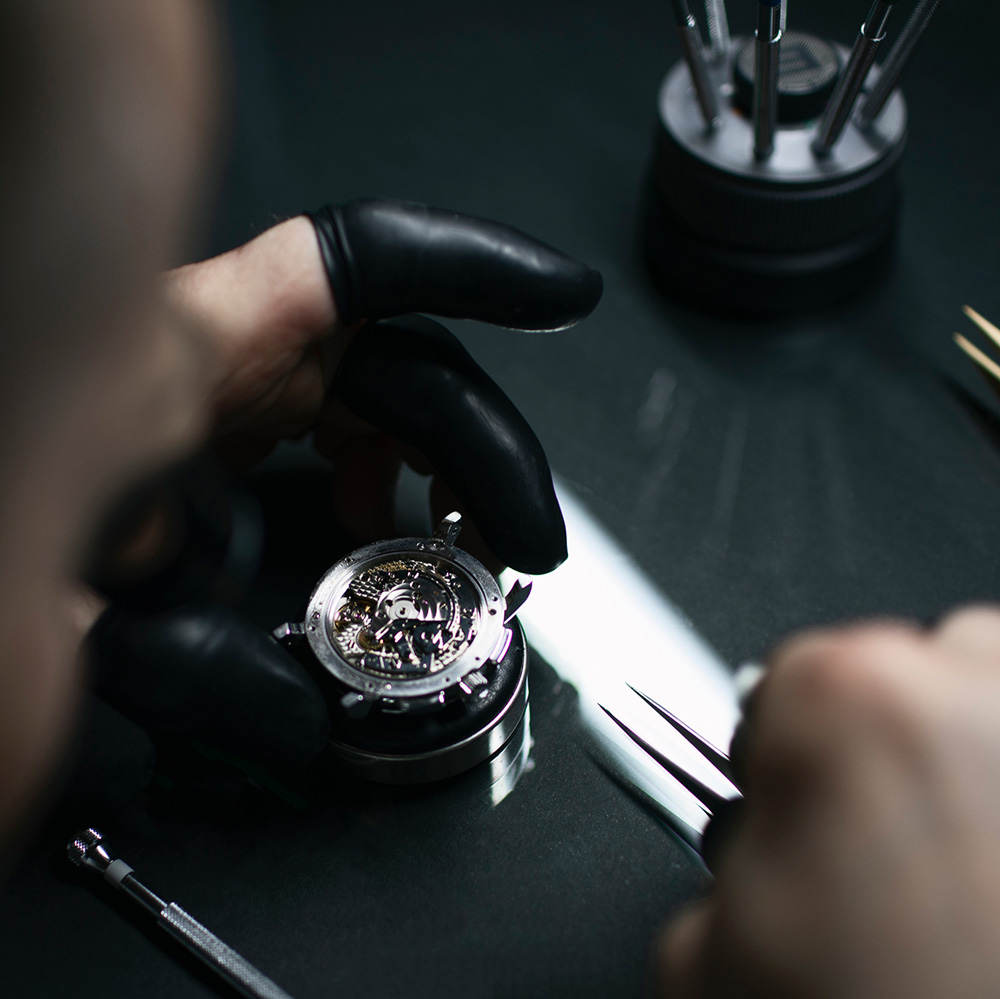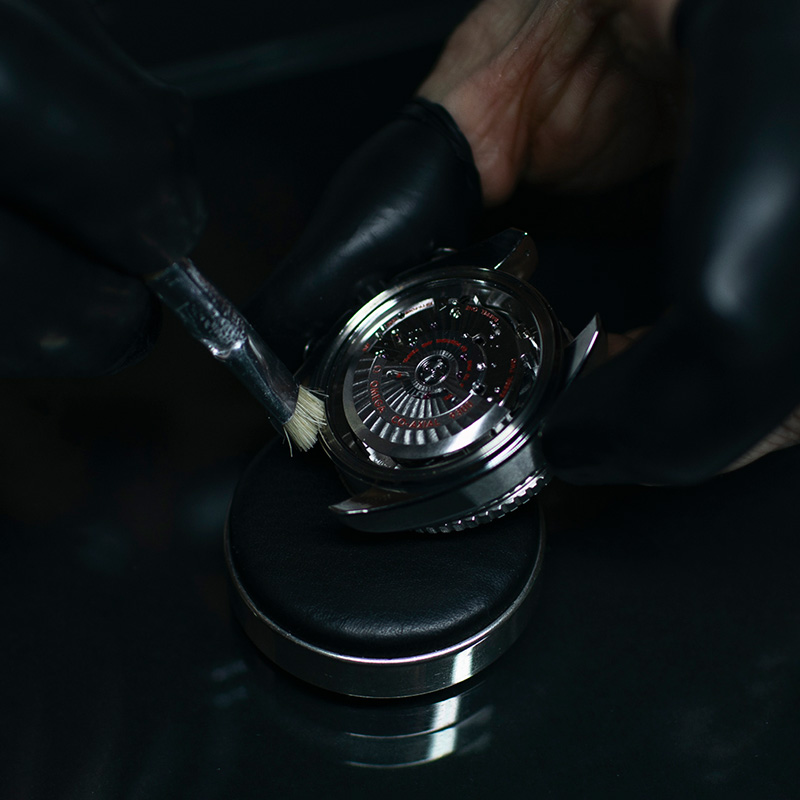 Stage 2
Cleaning of the case and the bracelet
We perform the multi-stage cleaning process using an ultrasonic cleaner and a BecoTechnic steam pressure washer.
Stage 3
Checking of the technical condition of the bracelet
We assess the technical condition of the case, bracelet or strap, checking, among other things, the connections of the strap/bracelet to the case. We also check the condition of the pins connecting the bracelet and the correct functioning of the bracelet clasp.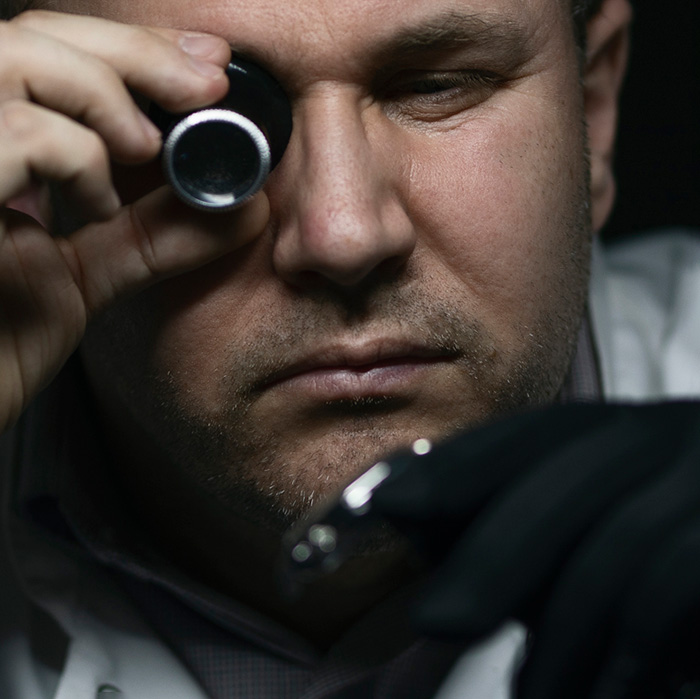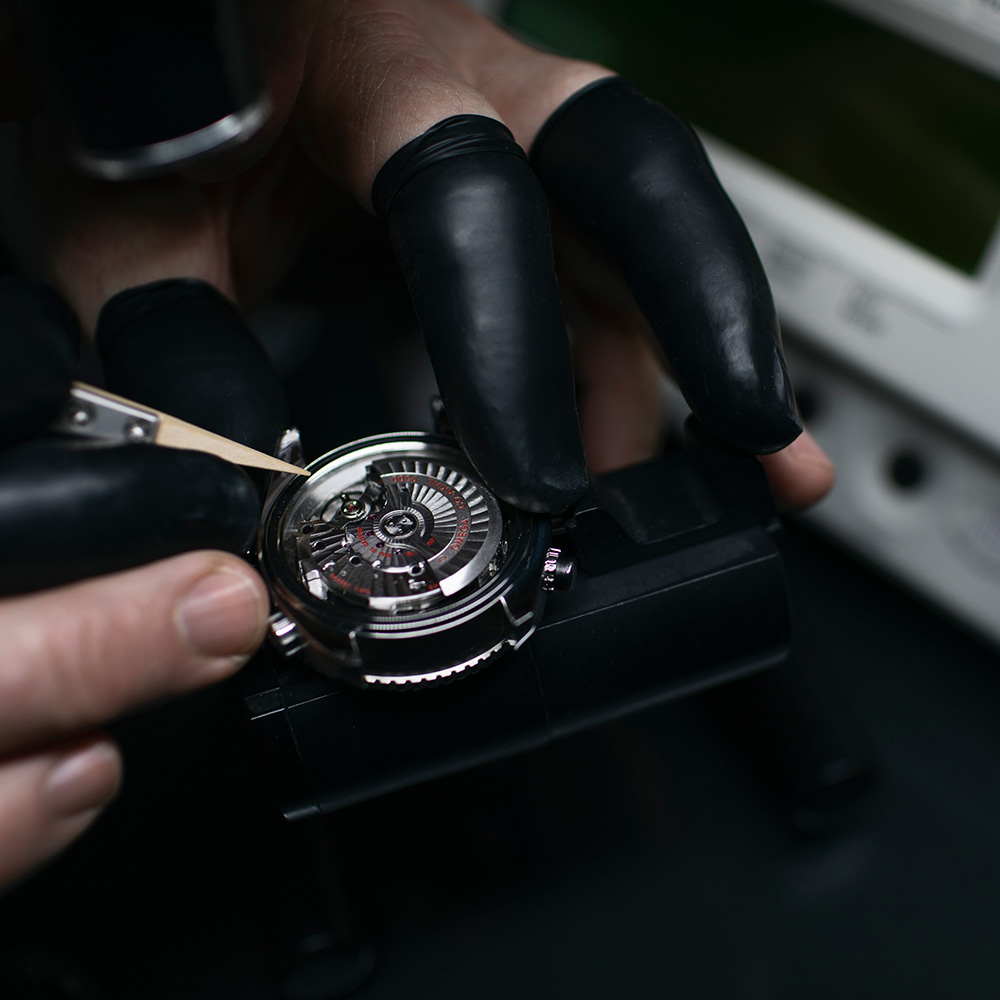 Stage 4
Diagnostics of the movement
We check the balance amplitude and the timeliness of the watch. We also check the correct functioning of the automatic winding mechanism. We adjust movements using Vitschi equipment. We comply with the parameters set for each movement calibre.
Stage 5
Restoring of water resistance
After replacing the gaskets and assembling the case, we perform a water resistance test in a dry chamber (Vitschi Proofmaster), confirmed with a certificate.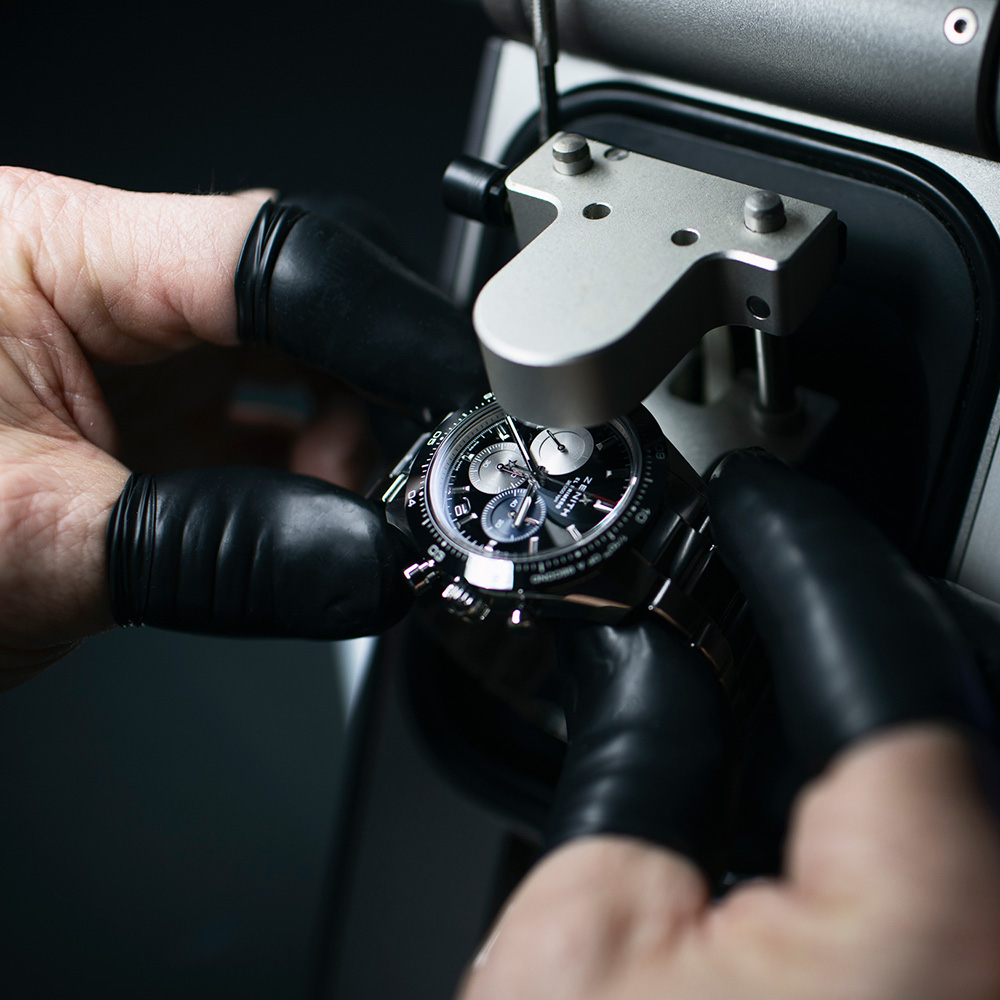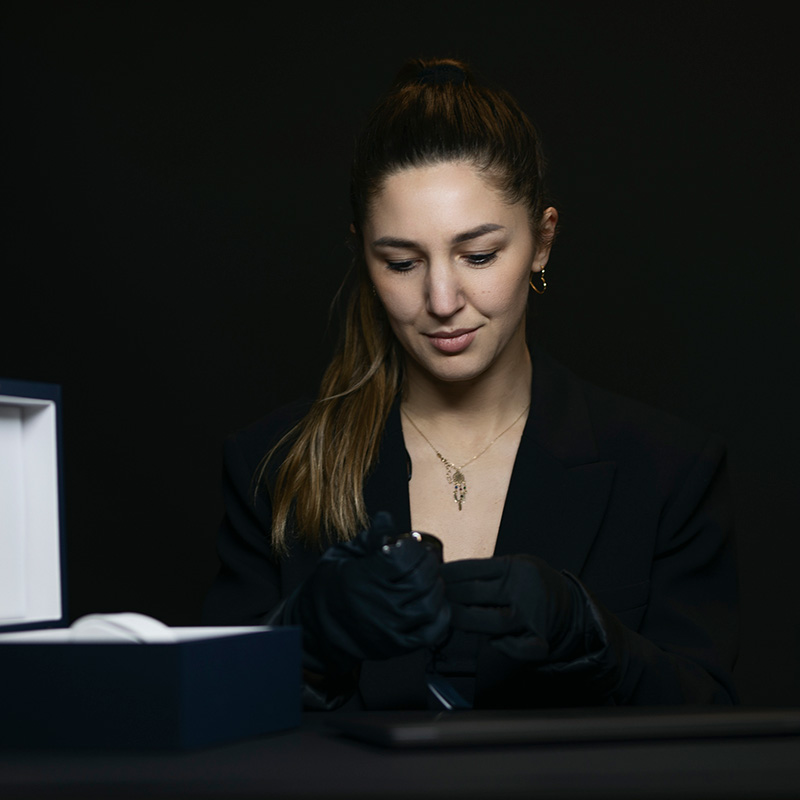 Stage 6
Quality control
Once the repair has been completed, the watch will undergo a technical and aesthetic quality check, after which you will receive a notification that it is ready to be picked up.