Polishing/satin-finishing of the watch
Stage 1
Check of the surface with pricing of the service
We check the condition of the case surface and the bracelet, and make a water resistance check We price the service and inform you about the costs.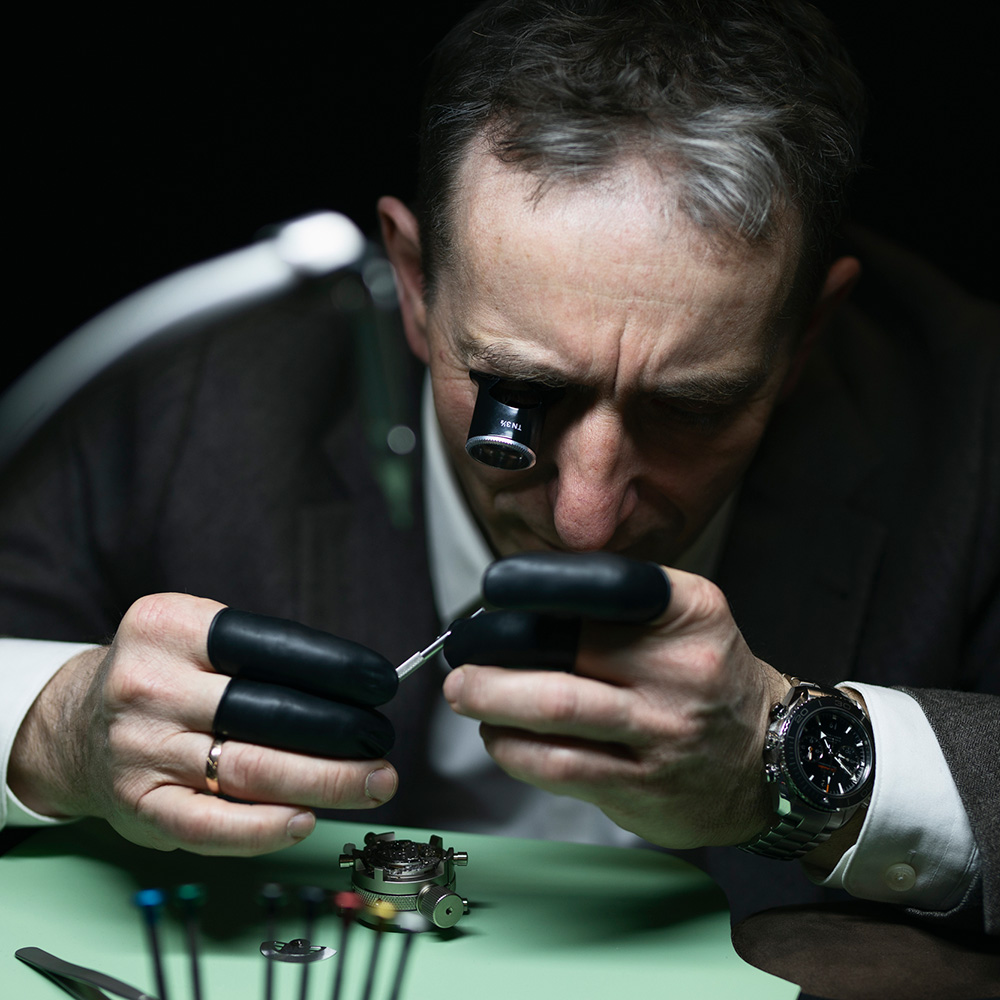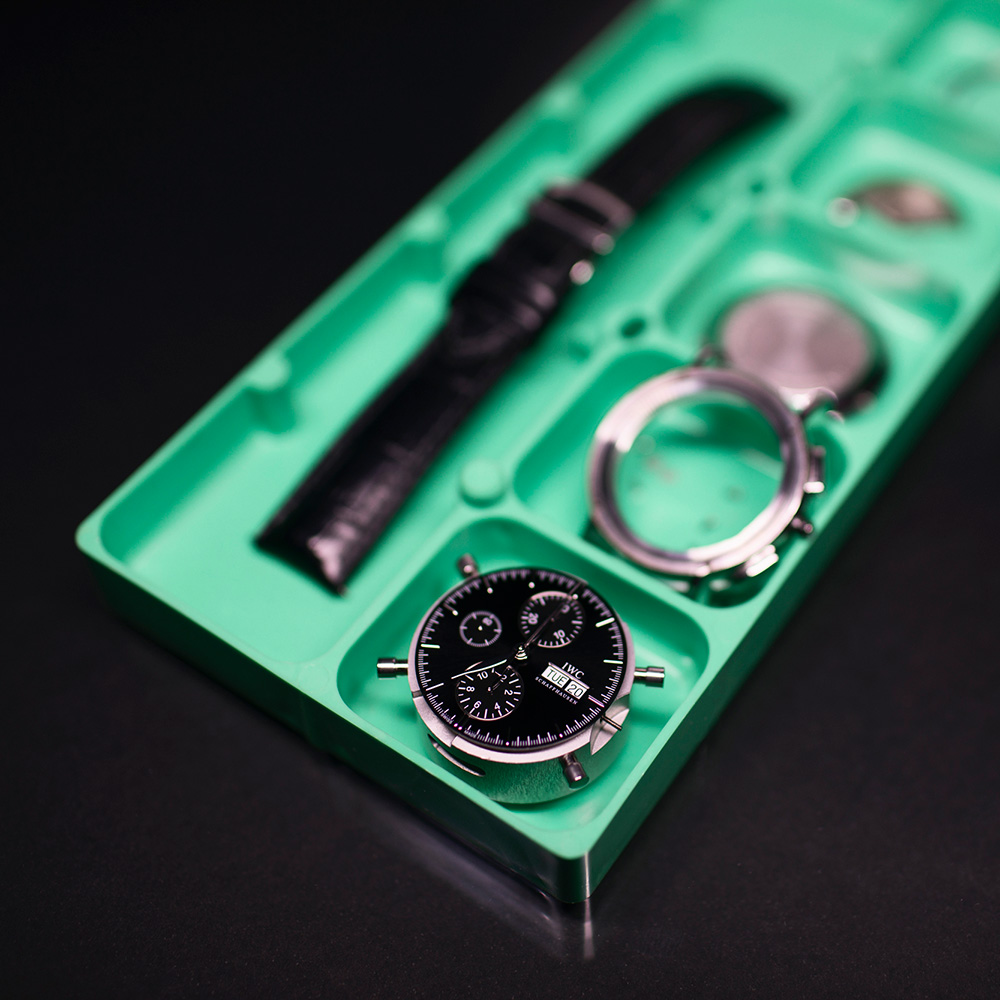 Stage 2
Dismantling of the case and the bracelet
We remove the bezel, the glass, the buttons and the tube. We replace worn bracelet pins and telescopes. We repair and adjust the bracelet clasp.
Stage 3
Refreshing of the case and the bracelet
In order to preserve the original lines and shapes of cases and bracelets, we have set up a dedicated professional polishing workshop, which includes, among others, an Avalon polisher, precision grinding machines (belt and disc) and a lathe.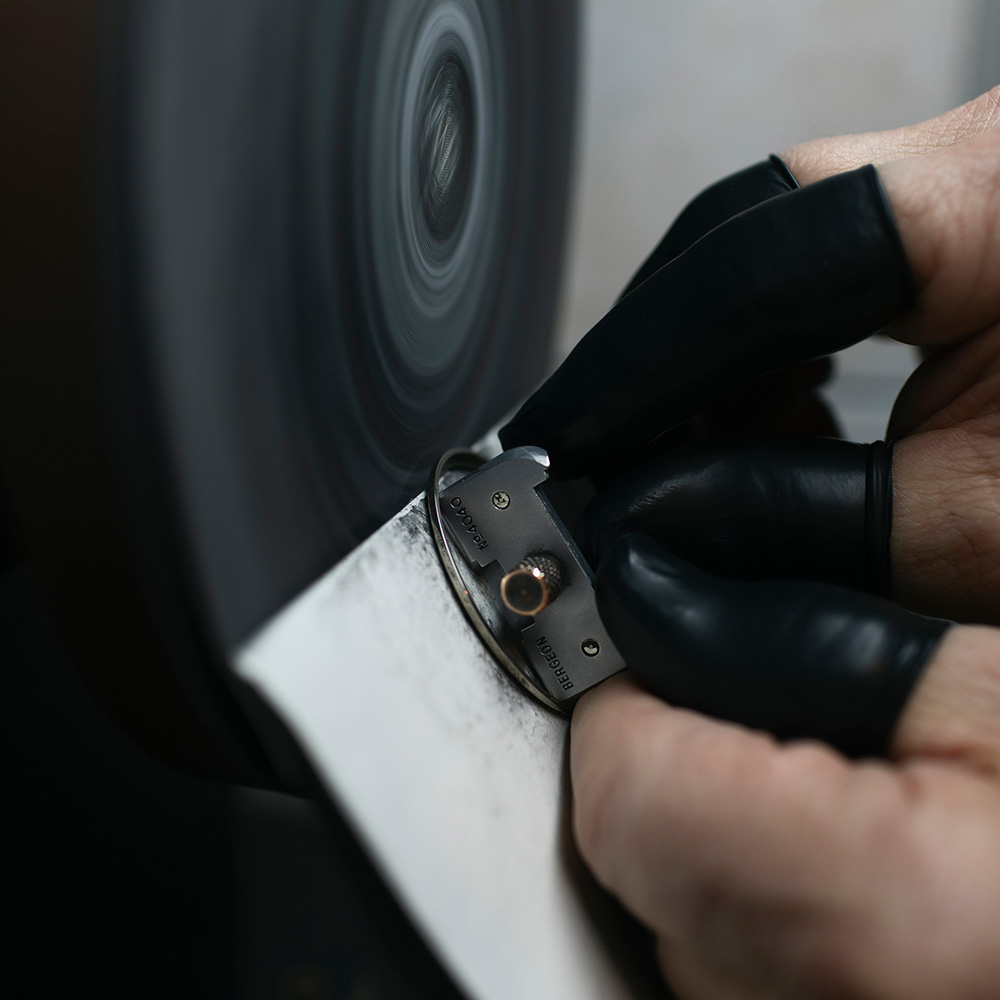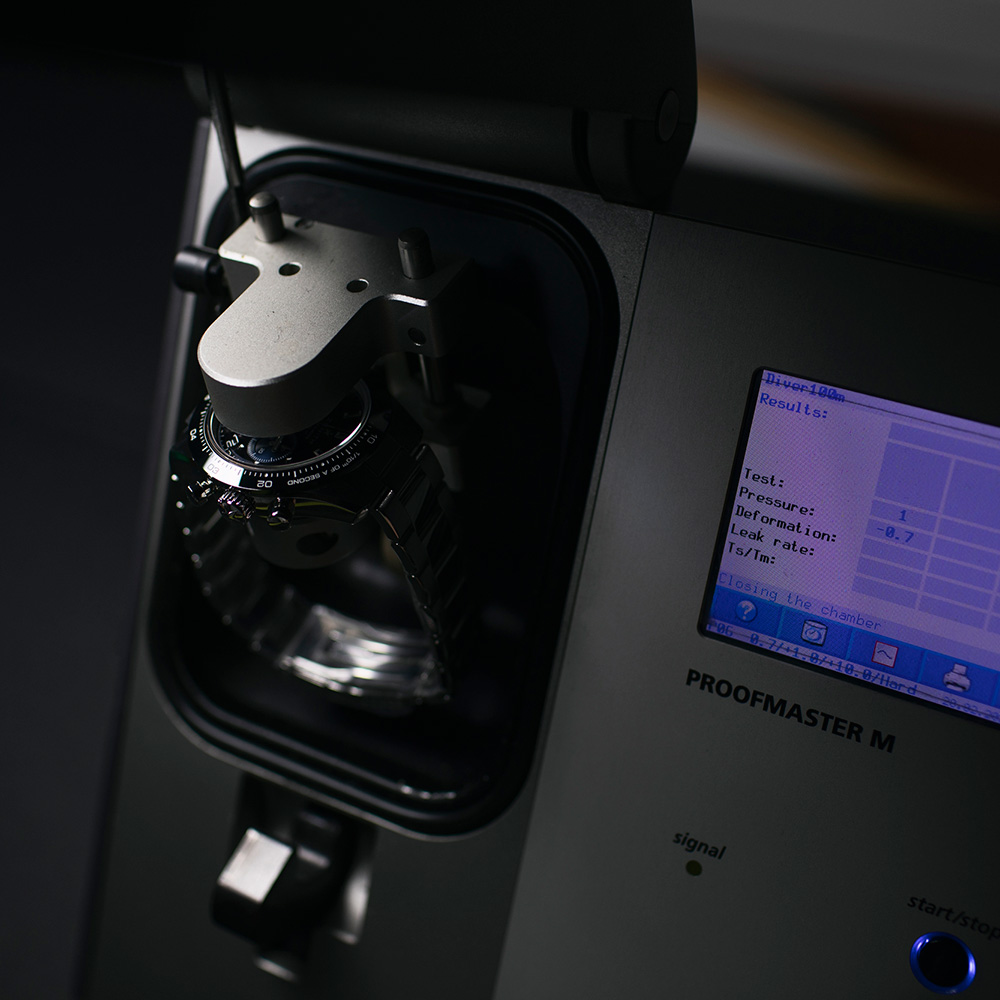 Stage 4
Assembling of the case and checking for water resistance
After replacing the gaskets and assembling the case, we perform a water resistance test in a dry chamber (Vitschi Proofmaster), confirmed with a certificate.
Stage 5
Quality control
Once the repair has been completed, the watch will undergo a technical and aesthetic quality check, after which you will receive a notification that it is ready to be picked up.