Full service of a mechanical watch
Stage 1
Diagnostics by a watchmaker
Diagnostics form an integral preliminary step of any repair. The condition of the surface of the watch and its parameters are analysed. This allows us to respond to your needs while maintaining the highest quality of our services.
Stage 2
Disassembling of the case and the bracelet
We assess the technical condition of the case, bracelet or strap, checking, among other things, the connections of the strap/bracelet to the case. We also check the condition of the pins connecting the bracelet and the correct functioning of the bracelet clasp.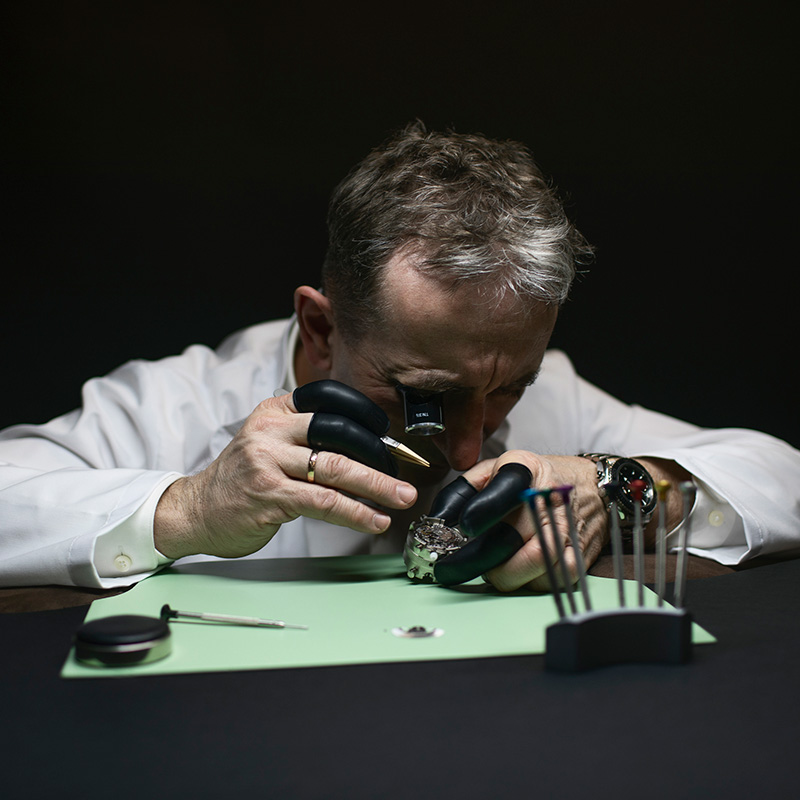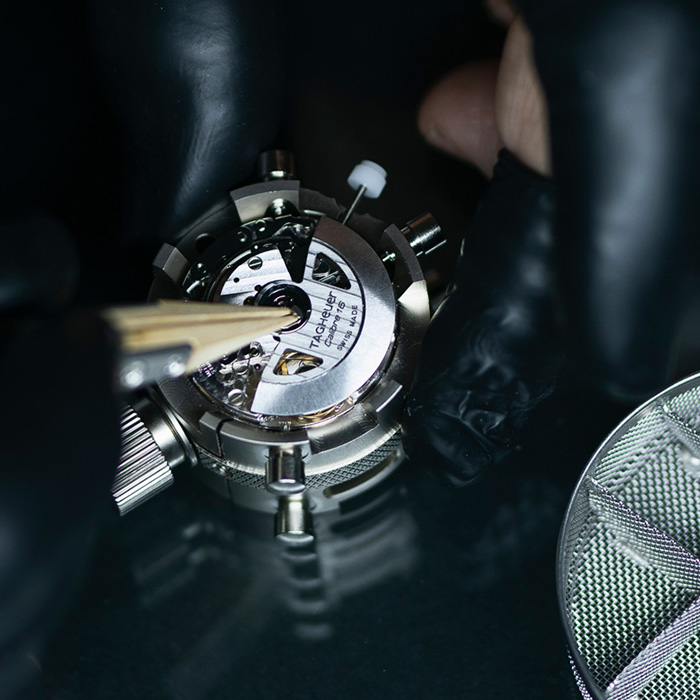 Stage 3
Disassembling of the movement and replacing worn components
During the disassembly of the movement, we thoroughly diagnose the parts and replace each defective component with an original part.
Stage 4
Cleaning of the movement
Once the movement is disassembled, it is cleaned in a professional Swiss Greiner ACS 900 washer. The movement is subjected to a multi-stage cleaning and thorough drying process.
Stage 5
Assembling of the movement
When assembling and lubricating the movement, we adhere to current global standards. At this stage, we also perform an initial adjustment of the movement.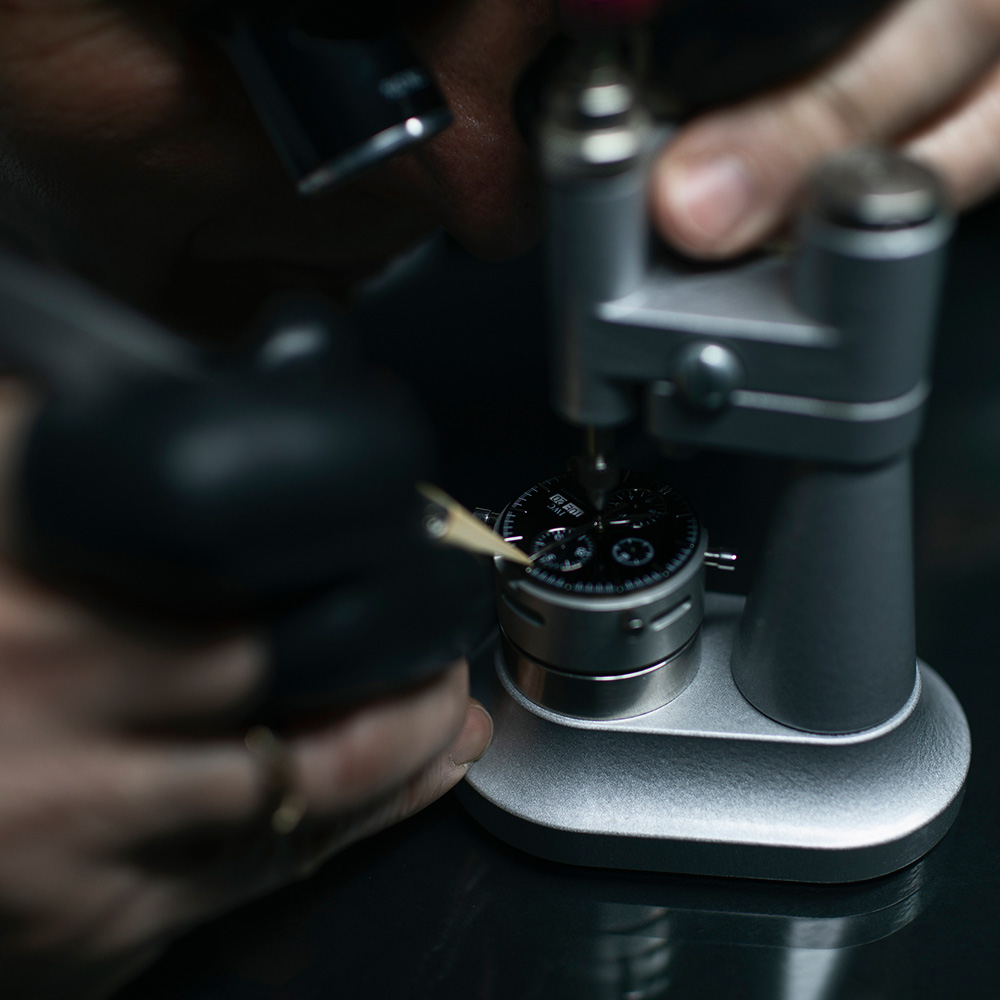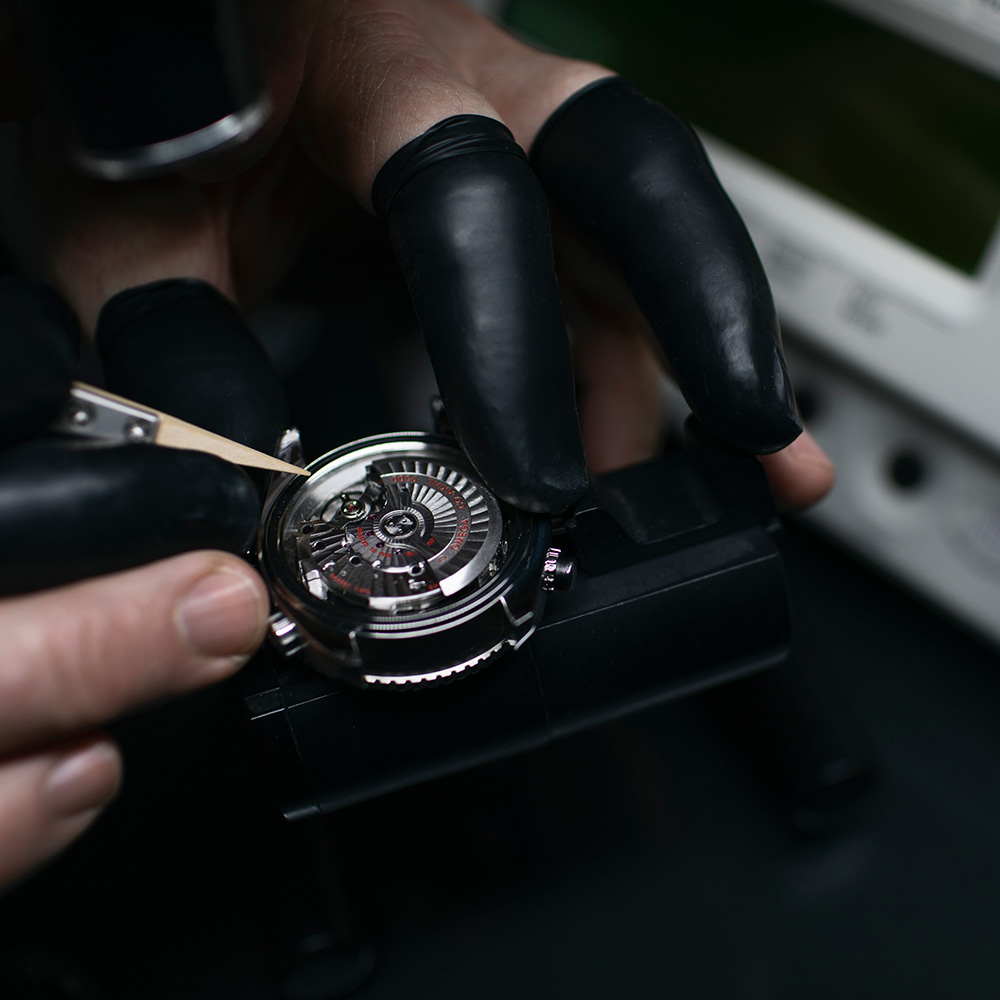 Stage 6
Adjustment of the movement and checking of parameters
We perform movement adjustments on Vitschi equipment, complying with the parameters set for each movement calibre.
Stage 7
Cleaning of the case and the bracelet
We perform the multi-stage cleaning process using an ultrasonic cleaner and a BecoTechnic steam pressure washer.
Stage 8
Odświeżenie koperty i bransolety*
We carry out the process of refreshing the case and the bracelet (this is a service charged additionally). We polish / satin-finish the case and the bracelet. The service does not include watches with a colour coating, e.g. PVD, or ceramic and composite components.
* additional fee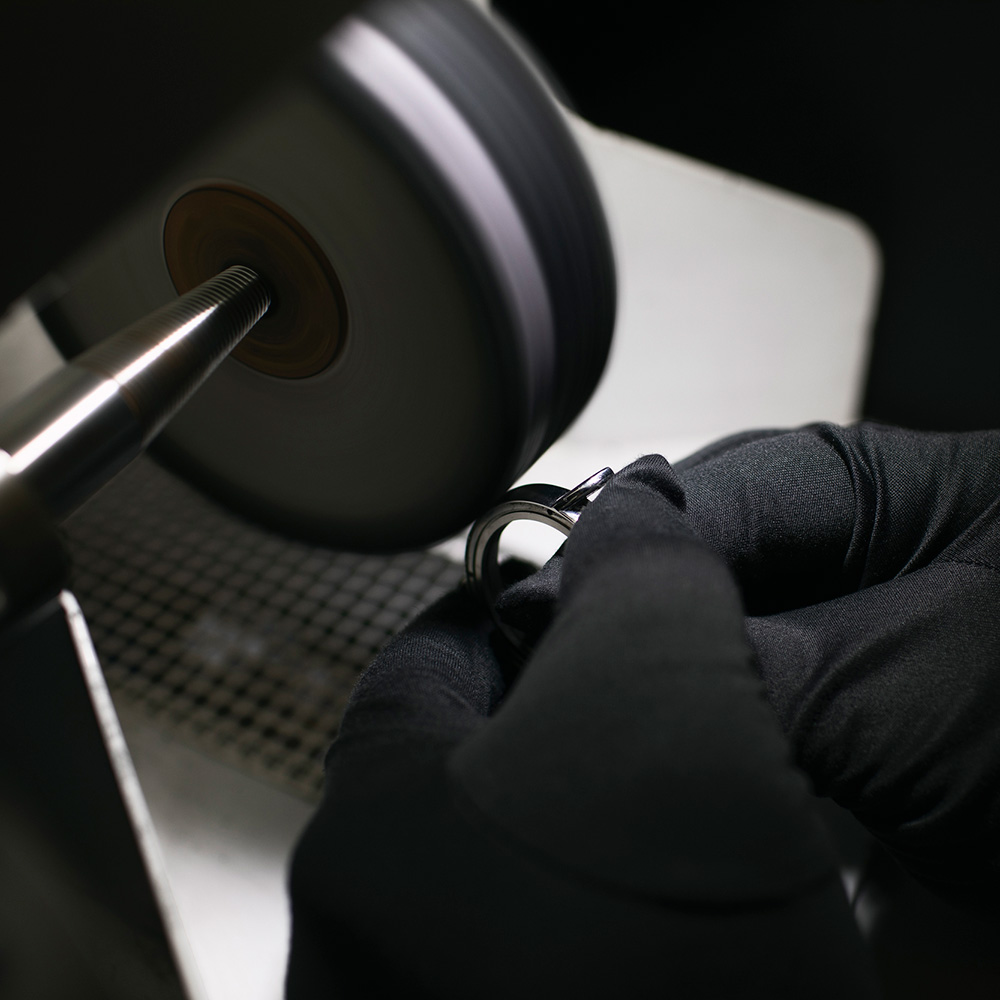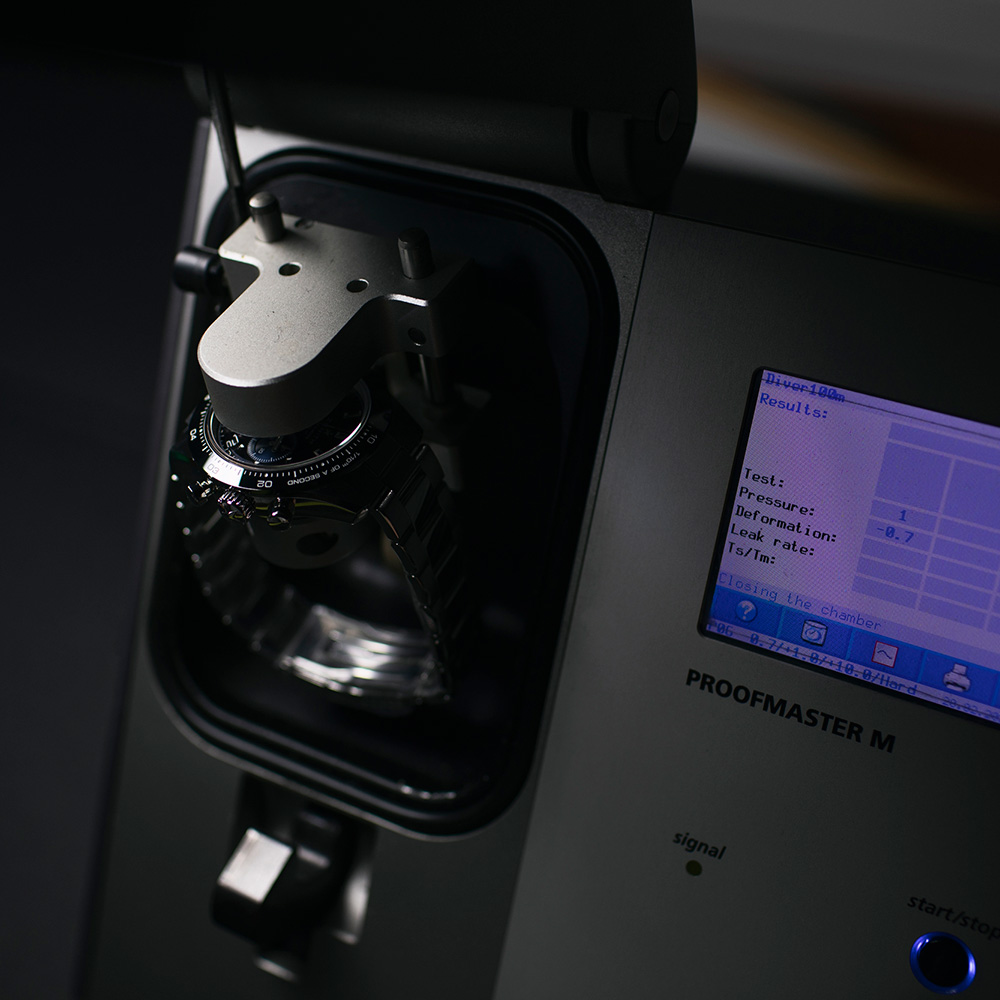 Stage 9
Assembling of the case and checking for water resistance
After replacing the gaskets and assembling the case, we perform a water resistance test in a dry chamber (Vitschi Proofmaster), confirmed with a certificate.
Stage 10
Quality control
Once the repair has been completed, the watch will undergo a technical and aesthetic quality check, after which you will receive a notification that it is ready to be picked up.